Businesses of all sizes should always consider email marketing and the benefits it brings. Messaging is important, and emails provide a fast and widespread way to reach your customers. From general announcements to sales on products, emails get word out to let your audience know what's going on with your business and why they should be interacting with it online or visiting in person.
From start to finish, your marketing emails need to grab the attention of the reader. Relevant topics that go along with business trends, new products getting a spotlight, or any other subjects that your business can use to its advantage to draw in an audience are all beneficial with email marketing.
Creative Marketing Group works with customers to ensure their email campaigns always say the right message. With our experience in developing email marketing campaigns for a variety of industries, we guarantee you will reach customers better.
Design for success
When creating emails for marketing, having a branded template is a great way to create recognition for customers. Brand identity functions at every level of business, and emails are no different. Utilizing your company's palette, messaging, and more through email develops a brand that will bring back loyal customers again and again.
Never underestimate the power of brand recognition. It can function at every level of email. Even surveys within emails are a great opportunity for branding. And, because of the frequency of emails, brand recognition grows that much faster.
One simple way to achieve success with email designs comes with templates. By creating a standard template for business emails, you create a consistent, recognizable design. And, by working with digital marketing experts like Creative Marketing Group, your crafted templates provide a professional and appealing visual experience with every email.
A subject to say it all
A commonly overlooked, but important part of emails are subject lines. As the first thing that customers see regarding your email, subject lines play an important role. They need to be catchy, informative, and to the point. According to Omnisend, 69 percent of customers mark an email as spam based on the subject line. So, having a subject line that offers something customers are interested in, rather than something unimportant or unexciting, is imperative.
The easiest way to ensure your subject line meets expectations of customers comes with subject line testing sites. There are a variety of these services online. And, each one offers great tools to help you narrow your focus and improve your open and click-through-rates.
Email marketing grows business
According to Constant Contact, 80 percent of professionals say that email marketing drives customer acquisition and retention. For those who struggle with reaching or connecting to their customers, having a reliable way to regularly make contact can benefit their business greatly. 
This also means email outranks most other marketing efforts, from social media to paid advertisements. Although these are other great opportunities, email marketing is your best resource for regular, original content being shown to customers.
Measure results
Another reason email marketing often is a preferred marketing method is how measurable it is. Whether you want to measure demographics, delivery rates, subscribers, or any other statistic involved with your emailing, you have it available as an option. By tracking what your customers interact with, you can better focus with future messaging. And, by better focusing messaging in this way, you better push sales where they will succeed.
Measurable results are one of the best results a business achieves with marketing. Since marketing is best used as a researching tool for adjusting advertising spend, who interacts with your business, and more, the measurable results it supplies give some of the best information your market has to offer.
Efficient Automation
Everyone knows that running a business is hard work. So, anything to improve the business in a hands-off way is incredibly beneficial. Email marketing not only provides excellent content to your customers, but, when done through automation, makes it a touchpoint that requires little effort beyond the initial setup. Regularly scheduled and automated emails keep customers interested and invested in what you have to offer.
And, this goes hand in hand with your segmented audiences. Depending on how customers interact with your emails, your future marketing efforts may target those specific audiences. This creates a fluid, powerful system meant to drive traffic where you need it. In 2022, Help Scout shared that segmented email campaigns produced 30 percent more opens and 50 percent more click-throughs than non-targeted email campaigns.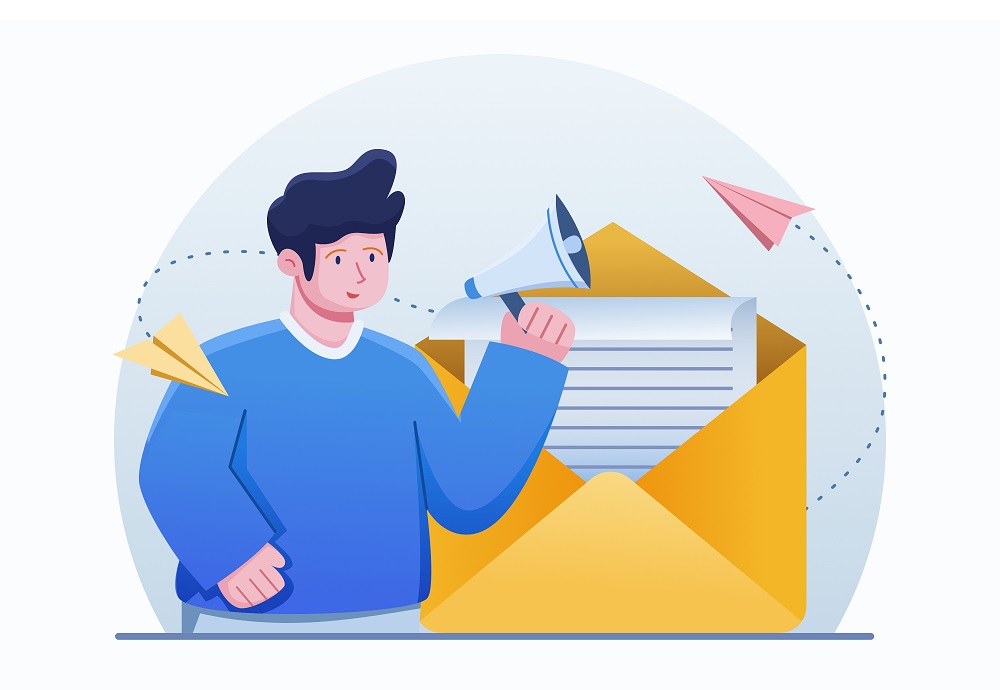 Encourage action
When sending out marketing emails, encouraging customers to take action on the email is the best way to perform segmentation within automation. Calls to action are traceable, meaning you can track performance of email campaigns, while also tagging customers depending on the actions that they take.
Plus, calls to action may include things like contact forms, phone number links, and more to help you get in contact again and again. These all assist you in getting in front of your audience. And, when your audience is reminded that you are there to help, they are that much more likely to choose your products or services because they recognize the brand and know it's coming from a company that cares about staying connected with their customers.
From simple email marketing campaigns to large-scale automations, Creative Marketing Group helps customers optimize their online email performance. Beginning with design and ending with conversions, our team gives you the best experience for emailing setup and execution. Sign up with us for a free trial on starting your email campaigns or give us a call today!